Material sourcing


Metal Blanc

Bourg-Fidèle - France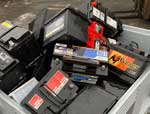 Used lead batteries.
Starter batteries, industrial batteries
We can provide you with stainless steel skips or specific pallet boxes for the collection of batteries.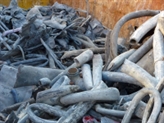 Every lead waste :
Pipes, cable sheaths, lead from lead, antimony and tin alloy, printing lead, waste from plants that produce batteries or other lead products…
Warning: Cadmium Nickel, Ni Mh, Lithium batteries and Alcaline are not authorized in our plants.


For more information you can download our notice* which will help you identify them or contact our sales department.