Environmental Controls


Metal Blanc

Bourg-Fidèle - France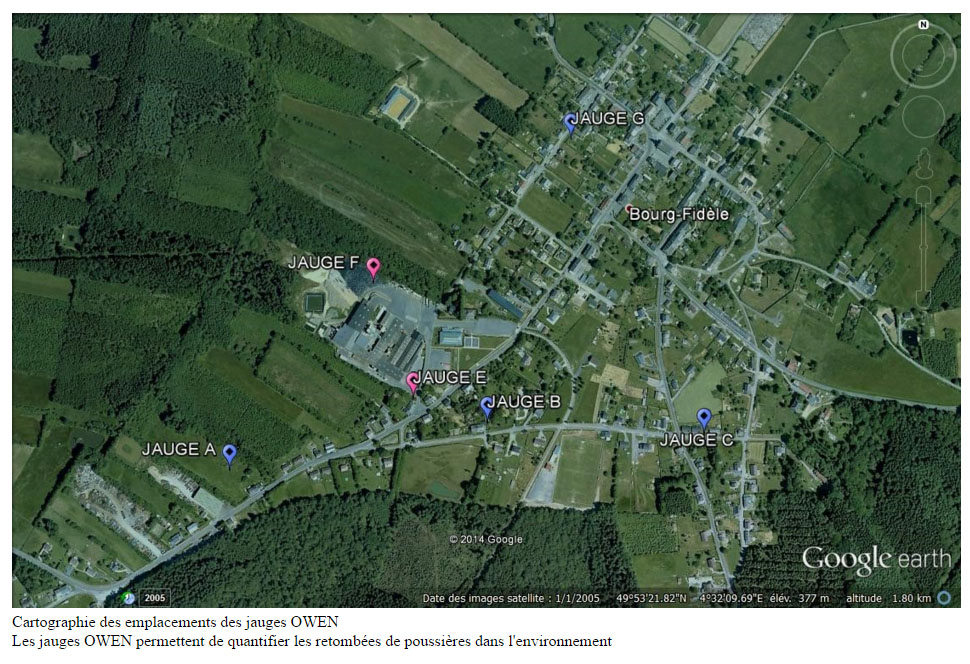 Control of the fallout
To quantify the dust fallout in the environment of the plant, OWEN gauges* are spread around the factory and continuously collect dust fallout. These gauges are checked every month and their contents are analyzed by an independent laboratory approved by the French Ministry of Environment.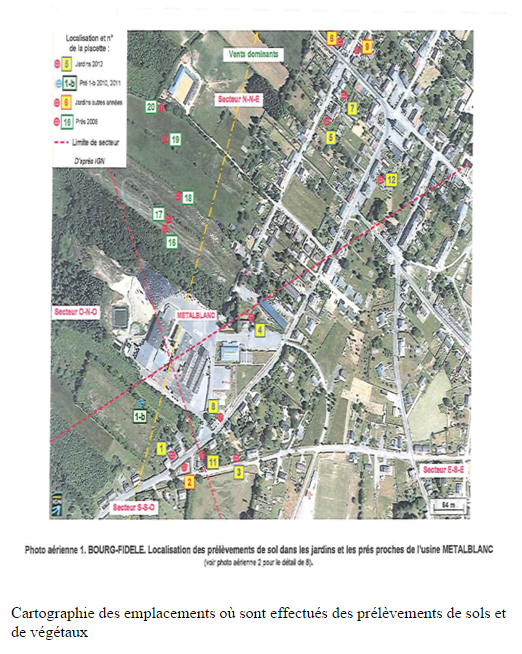 Control of the soil and flora
In accordance with our prefectural order, a recognized and independent expert takes soil and plant samples in the gardens and fields arround the Metal Blanc plant and analyzed them.
These results are then provided to local authortities.
The adjacent map shows the places where the samples are taken in the village.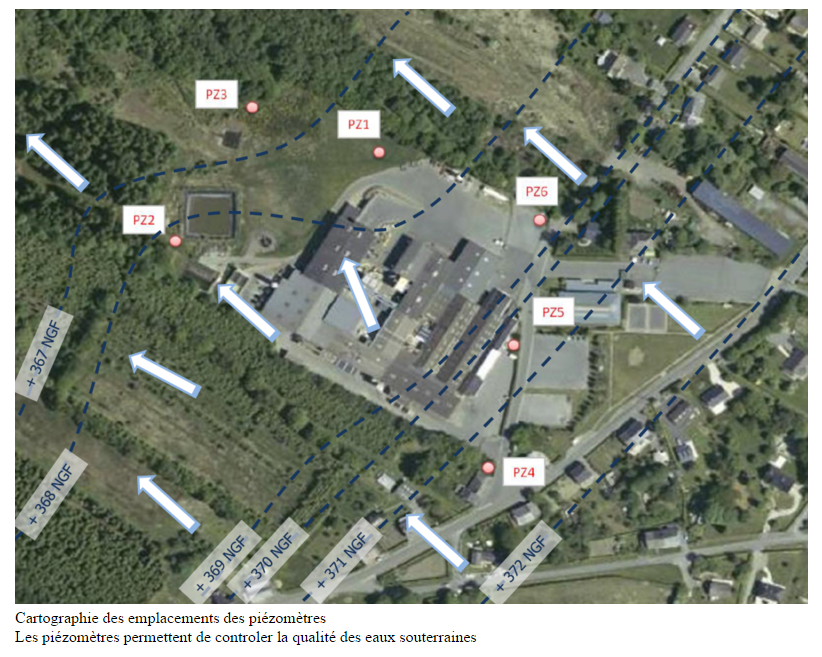 Control of the groundwater
According to the prefectural order, groundwater quality monitoring occurs twice a year: one during a "low water" period and the other during a "high water" period. In practice, the water samples are taken and analyzed every year around May and October. To this end, Metal Blanc is equipped 6 piezometers* on its plant :
3 upstream: PZ4, PZ5 and PZ6
2 downstream: PZ2 and PZ3
1 in a containment area: PZ1
In September 2012, a hydrogeology study dealing with piezometric measurements among other things was carried out. The following map could then be produced, indicating the general flow direction of groundwater beneath our site.